BRAVIA Meeting Solutions
Network
BRAVIA Metting enables centralized management of displays and interactive meetings via a network.

The optional software, BRAVIA Meeting, enables remote monitoring of multiple displays, power control, and configuration changes, in addictoin, displaying PC screen shots wirelessly and annotation enhances in meeting collaboration.
Central management of display
You can centrally manage multiple displays on the same network from the management server. Besides power monitoring and remote control, scheduled power. You can change settings and set the hoome screen.
Remote display settings

Power on/off scheduling

Power status monitoring & control

Automatic update of PC software

Room Booking System Integration
The reservation status is displayed on the display integrated with the meeting room reservation system. You can also issue an end alarm to signal when a meeting ends.

Interactive Whiteboard
Combined with the Sony's touch overlay panel(STP-IR series), BRAVIA Meeting provides whiteboard and annotation functionality.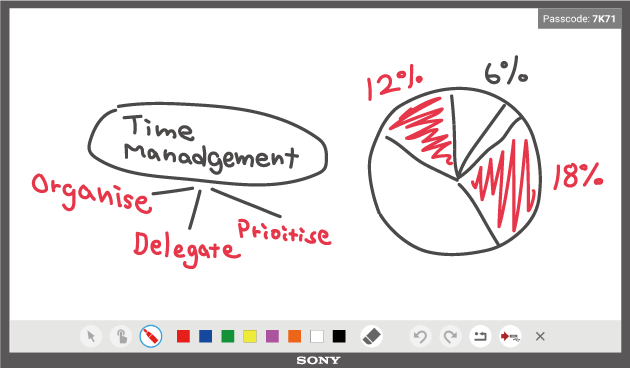 PC Software
We provide client applications that can be used to wirelessly display a PC screenshot, annotate with a mouse, or download a screen displayed on the display as an image during a meeting. The presenter and the participants can actively participate in the meeting by sharing and saving content in real time.
Send my screenshot to display.

Retrieve screenshot on display to each PC.
*Target is a screenshot of the PC displayed or drawn by the drawing function.

Send my pointer and annotation to display.

Operate a connected PC on touch enabled BRAVIA.
Video Conference
A simple to set up and easy to use video conferencing system for use between two locations.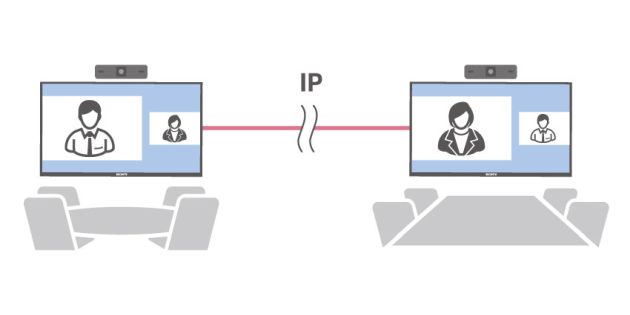 For the meeting room users
Interactive conferencing with whiteboards and PC software increases meeting productivity and engagement. It is easy to check meeting room schedules with room Booking System integration. You can easily hold meetings with other company locations.
For IT and facilities managers
Remotely manage multiple displays, reducing display management time.
Last modified: 25 Aug 2020