Introduction
Estimated reading time: 3 minutes
Note: This site provides information on the "BZ" / "BU" / "BA" series of BRAVIA Professional Displays.
The supported products vary depending on the country / region. Click here for all models sold in your country / region.
Sony's BRAVIA Professional Display panels are specifically designed for digital signage, information and monitoring applications, as well as use in meeting rooms, classrooms, lobbies, showrooms, sports venues and more.
Built on the most powerful processor and display device technology, FW-BZ40H and FW-BZ35F series are designed to reproduce the best picture quality and is highly reliable. This series also adds professional features like network and serial control (RS232C control), flexible installation options and high brightness.
Here you will find overview of the product range, basic settings and pro mode function settings.
Product Overview
Available sizes
Various size displays are offered with considering applications in many situations.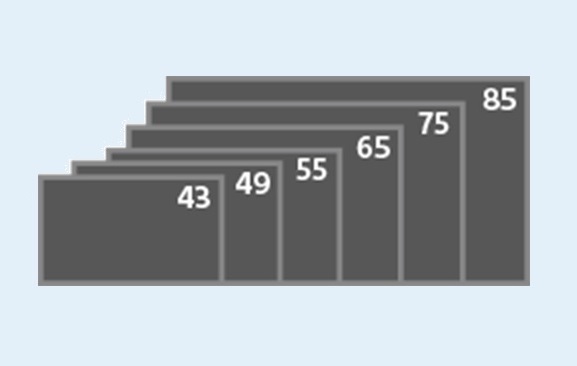 Flexible installation options
All BRAVIA Professional Displays are VESA mount compliant and supports various installation options including portrait, angled, wall mounting.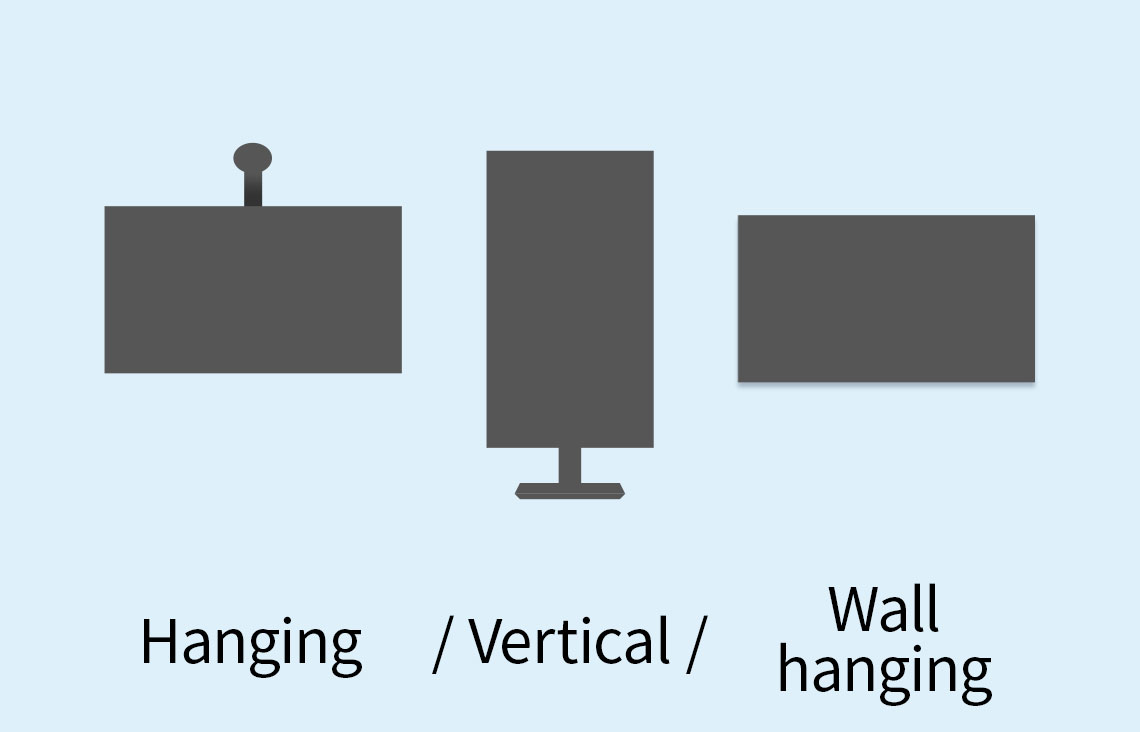 Control functions
Flexible control: BRAVIA Professional Display can be controlled by connecting to an external system. This enables integration with meeting/conference room systems and transmission of digital signage content.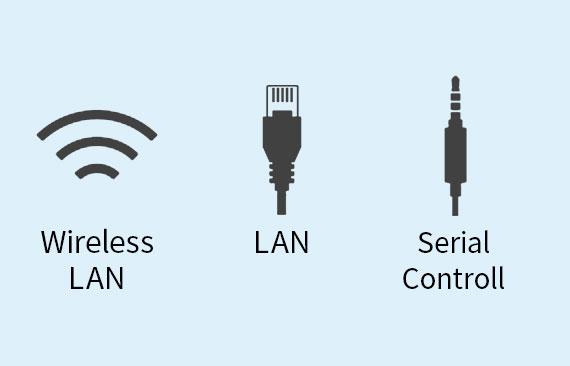 For more details, please refer to Product Line-up
All-in-one display

Reduce system complexity and total cost of ownership with the BRAVIA Professional Display Range. Our displays have an integrated CPU and video decoder, run by our advanced operating system. Complicated systems are now achieved using just one display that previously required externally connected devices such as PCs, STBs, and switchers.
Pro mode
Pro mode supports the function settings and operation of the display. Consolidated settings for special applications and custom behaviors can be achieved through using Pro mode.
Examples of customizable items
Custom behaviors
Function restrictions
Kitting/integration flexibility

Power-on by HDMI plug-in
"Home" key behavior
Account expiration
Fixed initial input source

Disable key equipment
Maximum volume
External input source control
Screen mirroring setting

Export/import setting values
Installation setting for HTML5 applications
Start-up applications setting
Power on/off control with applications
All Pro settings functions are described in the Pro settings.
Development functions
Equipped with more than 100 REST APIs. Remote surveillance and control are available. HTML5-compliant flexible screen layout and 4K video/still image. Compliant with API for HDMI input and remote control operation.
Learn more: Develop Overview.
Do more with extra software and accessories
Sony provides software and accessories equipped with functions that are useful for special situations, including using the display as signage in stores or in corporate conference rooms. Signage contents can be easily transmitted, and input can be switched automatically during meetings. Software for remote management of the display and SDK for development are also provided.
To get more info, please visit product site external link.
Last modified: 13 Jul 2023