BRAVIA Meeting Free
Estimated reading time: 1 minute
Overview
BRAVIA Meeting Free that provides useful functions for meetings is available.
New functions such as customization for display home screen and help screen, automatic power off while unused, and presentation timer are available.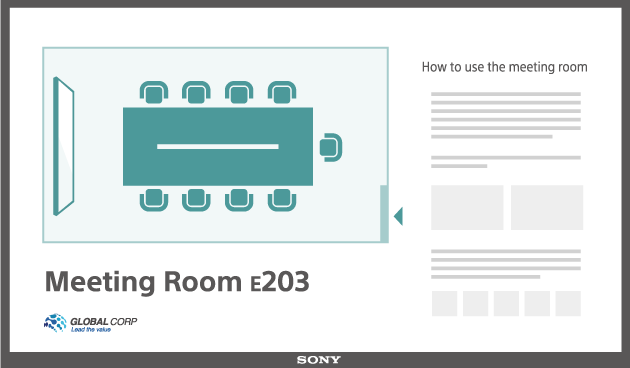 Setup
Select BRAVIA Meeting Free on Startup services of Pro settings.

Select "Enable".

The installer is launched. Proceed with installation following the installation instructions.

The display is rebooted when "OK" is selected and BRAVIA Meeting Free is launched after the reboot.
Usage
Refer to User Guide for details on usage and functions.
Last modified: 7 Jan 2021