Pro mode Solutions
Stand-alone
Transform display into meeting room dedicated mode without extra costs.

Simply set up using the built-in functions for corporate use (Pro mode) without complex integration and hassle.
Automatic power on/off and input switching via HDMI signal detection
The display is equipped with several HDMI terminals. To save time switching seats and passing a cable around between presentations, the display can be powered on automatically by connecting or applying a signal.
Auto Input Change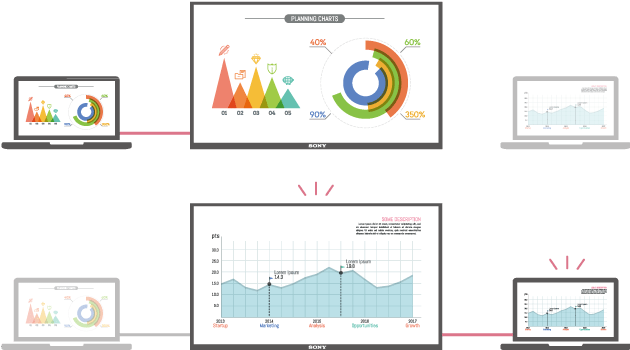 Automatic power On/Off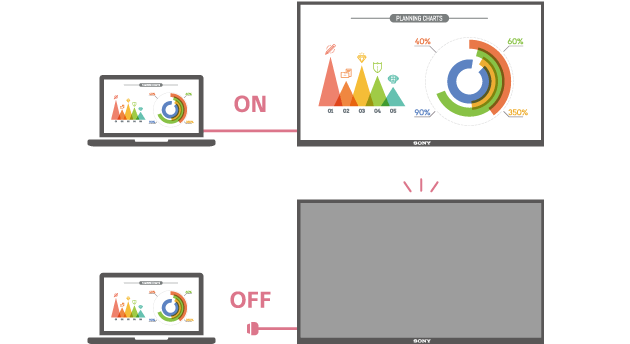 PC Input optimization
Maintains the aspect ratio of the input PC whilst displaying in full screen.
The screen is automatically set according to the PC output.
For the meeting room users
Start meetings promptly by simply plugging in the HDMI. This se up is automated so avoids operating remote controllers manually.
For IT and facilities managers
You can use these functions by simply installing the display without changing the existing conference room equipment. BRAVIA Meeting eliminates the need for remote control management. You can also save energy costs with automatic on/off operations.
Last modified: 25 Aug 2020