Tutorial
Estimated reading time: 3 minutes
This tutorial introduces typical settings when the site is used for corporations.
Use in public places
The following are setting examples that allow BRAVIA Professional Display to be used securely in digital signage applications at commercial facilities and in public places such as company reception areas and showrooms that are open to the general public.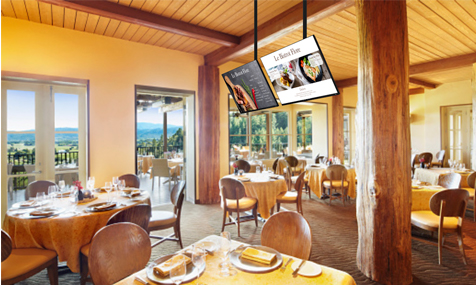 1) Disable accessing of the setup menu    
Normally, the display can be operated by a remote control if available. So, in some cases, it is possible that settings may be changed to settings that you would not prefer. In cases like this, display of the setup screen can be disabled by operating in the Pro mode to prevent unwanted settings from being set.
A PIN for restoring the Pro mode to the Pro Setting mode can be set. By setting a PIN, changing of modes by those who know how to can be prevented.
Note: The following settings can be made in the Pro mode.

Picture Off
Picture
Sound
Sync Menu
2) Restriction of remote control use
Use of buttons on the remote control and display unit can be restricted, and turning the power ON/OFF and changing the image quality mode and volume by the remote control can be restricted.
How to set restriction of remote control operations
3) Restriction of volume/input use
If you want to use the remote control but want to prevent unintended usage, you can restrict setting of the minimum and maximum volume and restrict available inputs. 
How to set minimum/maximum volume
Turn the power ON at a fixed time and display specific content
When used in a company, hospital receptions, or conference rooms, the display is sometimes operated to turn ON at fixed times and display specific content. The following introduces handy settings during that operation.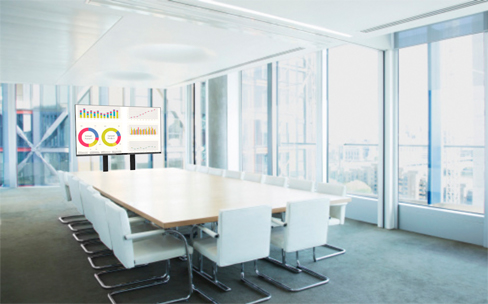 1) Set the time
The time function is not available for the display unit of BRAVIA BZ/BU series. This is why NTP server settings are made. This enables time-based operations to be set.
2) Set the power ON/OFF schedule
The power can be turned ON and OFF at fixed times by setting the display power ON/OFF schedule.
3) Specify the initial screen
By specifying the initial screen, fixed content can always be displayed when the power is turned ON. External inputs can be set and HTML5 applications on an external server can be specified.
4) Copy the settings to another display 
There is no need to set the same settings from scratch to other displays. The same settings can be easily copied to other displays by exporting the setting information to a USB drive and then importing that information to the display via the USB drive.
BRAVIA Professional Display is provided with other handy functions for corporations.
For details, click here
Last modified: 25 Aug 2020